DISASTER ASSISTANCE RESPONSE TRAINING (DART) CONFERENCE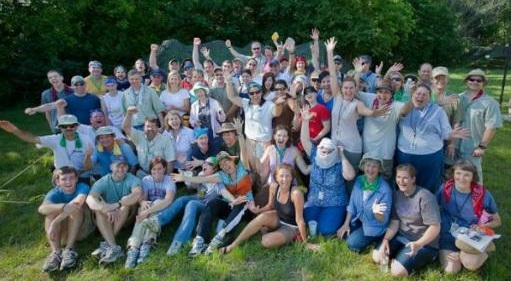 LOCATION: TBA
COST: TBA

Registration Cost Includes:
Binder with full curriculum for all classes
43 credit hours with certificate of completion
Daily lunch, Monday – Friday. Coffee breaks and light snacks during the day
Special events during evening and Ice Cream Social
Limited shuttle service to and from Airport
This event is nondenominational and is not exclusive to any particular group or individuals.
In addition to the training, it is also a tremendous blessing to all who attend. The fellowship, training, and time of worship are unlike anything you will ever experience.
COURSE TOPICS (TENTATIVE)
DISASTER ASSESSMENT
Before one can truly assist after a disaster, the situation must be evaluated. Assessment helps with setting priorities in order to best be of aid to those who are suffering after a disaster. Disasters take on many forms, so there is not a set pattern of response. This course provides a hands-on understanding of the assessment process and offers guidance to develop your strategy when entering any disaster situation.
COMPUTER SECURITY IN COMMUNICATIONS
Taught by an expert in secure communications, this course will show you current vulnerabilities in your communications. You learn ways to make your communication pathways more secure andlow-cost solutions to keep you and your team spread around the world, while operating securely and safely.
ADVANCED PERSONAL PROTECTION
This course will acquaint you with potential terrorist threats while providing steps you can take to avoid or survive these situations. This type of training is a must for anyone wanting to work in disaster or war-torn areas. For those leading teams or receiving teams on the ground, this training will equip leaders and team members who to stay safe and avoid potential problems by establishing "red lines" that all team members will know in advance. You will be equipped to respond to various threats against your team and or individuals to keep safe, stay safe and ways to get out of the complex problems presented while working in unsecured areas.
DART Conference courses will also include:
Survival in the Field
Humanitarian Assessment
Trauma Counseling
Ministry Behind the Veil
Refugee Assessment
Water Filtration and Purification
Cross Cultural Communication
Land Mine Awareness Training
Disaster Medic Training
Mission Preparedness and Planning
Photojournalism on the Mission Field
Infectious Diseases
** Course topics subject to change
The DART conference is a ministry training seminar and not a fundraising event.