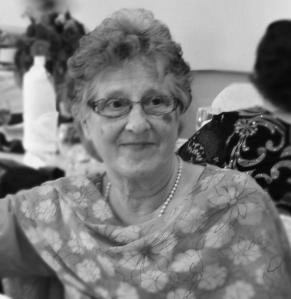 04DECEMBER, 2012 – A lady Protestant missionary was the victim of an attempted murder and is now in critical condition in "Jinnah" hospital in Lahore, Pakistan.  Bargetta Almeby, 72, of Swedish nationalist, was in her car when two armed men on a motorbike approached her and fired at her repeatedly in the chest.  Bargetta Almedy has served as a missionary for 40 years in Pakistan.
"She is still lying unconscious in the intensive care unit (ICU).  We are investigating the attempted murder / assault, keeping in view all aspects of the happening,"  Investigator SP Ijaz Shafi Dogar shared.
Gunmen shot Bargetta on Monday, leaving her hospitalized, police said.  The motive behind this potentially deadly shooting is unclear.
There is not a single witness of the shooting.  The police are investigating but without any clues or solid information of what happened at the crime scene, Muhammad Ashraf, duty-officer at Model Town police station.
Local residents told the police that Bargeeta, said to be the Managing Director of Full Gospel Assemblies of Pakistan (FGA Church), was sitting in the driver seat when she was hit by a bullet in the neck.  Police said she left FGA Church in the afternoon and arrived at her resident when she was shot.
LEAD's Chief Advocate Sardar Mushtaq M. Gill strongly condemned the assault saying that Sister Bargeeta was a non-political personality and had been teaching in Lahore for the last 40 years, and the attack was extremely deplorable and condemnable.  He added, "We are shocked by this incidence.  Behind them are extremists forces who want to create fear in all foreigners who are working in Pakistan and extremists who want to expel all NGOs working for social justice and education. Let us pray and entrust Bargeeta's life to Jesus our Lord."
Legal Evangelical Association Development (LEAD)
###
---
As many of you are aware, Strategic World Impact has a Christian school in Pakistan which opened many years ago.  While we have not had incidents of this magnitude occur with our workers, we have had severe difficulties as we seek to bring the Hope of the Gospel and quality education to Pakistan.  It's becoming very hard to minister in this area.  We've even had issues recently in getting entry visas, which were ultimately stalled for lengthy periods of time and we finally requested our passports back.  We ask you to be in prayer for our work in Pakistan and for our school.  It is vitally important that we're able to gain entry visas to oversee the running of the school.
Please pray and as you are led, if you would like to donate towards our work in this critical area you can visit our secure support page.  CLICK HERE