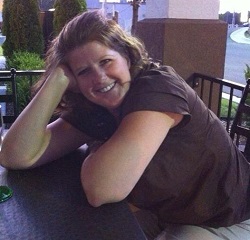 As many of you are aware, my wife Tammy has just been diagnosed with Invasive Ductile Carcinoma, with roughly a 4x3cm tumor in her right breast.
The other night after her biopsy and before we received this news, I wrapped up and bandaged the incision on her breast and was overcome with a mixture of emotions. I looked at her in such a different way than I had ever done before.
I tenderly and carefully wrapped her and was so concerned that I would hurt her. I looked at this woman in front of me and looked at the pain in her face and the fear in her eyes. My heart was breaking and as my mind raced over how to make things better or take away the pain, my mind flashed back to an incident when I was in a similar position.
While still in high school, Tammy and I were on a double-date and in the back seat of a car on the way home from a movie. I tried to touch her where there is now an incision from three painful biopsies. I reached out to touch her and the next thing I felt was a ringing in my ear and burning on my face, as she had just slapped me with lightning speed and put some good ole' fashioned respect into this young man!
Even with both of us lost and without Christ at that time, she clearly showed me that my behavior was unacceptable. I was stunned, but not angry, for just having stars slapped into my eyes and I was immediately overcome with a deep respect for this young lady that had clearly showed me the lines of respect. I was astounded by her esteem for herself and was overcome with a knowledge that I would not fully understand until today.
Roughly 29 years later, I was in a position of gently dressing her incision and wrapping her securely to lessen the pain. At that moment, she looked into my eyes with tears in hers and said to me, "How did I ever get such a loving and caring man as you, Kevin?"
I told her that she had won my love and respect a long time ago and it has only grown and I would love her with or without her breasts. Clearly, I have learned that what I desired many years ago was not the breasts, but the woman behind them. I also thought of the Love that Christ has for His bride and how He bandages up our wounds and the depth of His tender love and care for His bride.
A day after those biopsies, we learned the harsh reality — the love of my life has a very aggressive form of breast cancer. This is the reality we now face.
I have nearly met my demise so many times over the years to such extreme degrees and wild circumstances, but ironically, at the present moment, it is Tammy who has an expiration tag on her due to her condition.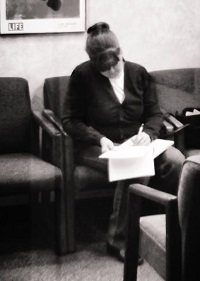 So now my wife faces a battle that we just found out within the past several days and I will simply say I love her with all my being and if you knew her, even for five minutes, you would see what I also see in her.
Now, I am preparing to embark on another challenging mission trip to proclaim unto those who are in the valley of the shadow of darkness that a great light has dawned. I am grabbing my bandanas and packing my travel bag for the passion that God has created me for and I am going on a mission to stand in the gap for someone in need. Only this time, I will be going to brave the wilds of a hospital suite and a chemotherapy room with vast expanses of MRI imaging stations with my bandana, my Bible, and my leatherman strapped on. Yes, I will be embarking on a mission of loving the greatest gift of my life – my bride Tammy.
Please pray for me as I head out once again, like so many times over the past twenty-four years, and bring Christ to my wife. This will be the greatest mission of my life and I won't be back until that which is trying to kill her is vanquished and her body is strengthened and her hope is restored. Once her body and heart are healed, then and only then, I will return and have her hand to leave a resounding mark of love that never gives up or even considers quitting.
Ironically, I now find myself in a position of having the roles reversed from being an international helper to being a stationary beggar, in the line of need, rather than holding the ladle of life for others. I am being humbled in this new role.
As my family now faces tremendous financial challenges and medical expenses, here is what I am opening to my prayer partners and supporters:
At this point, I believe I need to add another 15-16 folks for my personal support team. This really matters right now. Tammy's work prospects are uncertain and much of our time will now be spent at doctors' offices and medical facilities.
Unfortunately, there is no paid sick leave for missionaries, nor are there padded 401k accounts or retirement pensions. Yes, we are in need, and I am humbly asking for your support in assisting my family during this time.
If you feel led, you may visit our support page and give towards our ministry and include a note that your funds are for Kevin Turner's personal support. For those interested in auto-giving, I ask that you consider a minimum of $15.00 per month, if your situation allows.
More importantly, we are in need of prayer partners to assail heaven with prayers of physical healing and restoration for my bride. We would be very encouraged if you would respond to this email and let us know we can count on you for those prayers, and I will ensure Tammy reads them all.
Thank you for standing in the gap for my family. Jesus reigns and all I have been given, I simply turn over to Him.
Running to the Battle and Running to My Bride….
Kevin Turner
Strategic World Impact
1Sam. 17:22