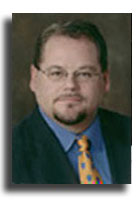 Kevin Turner is the founder and president of Strategic World Impact, an organization committed to working in the "hot spots" of the world. For 23 years, Kevin has been working in the world's most restricted and dangerous areas, witnessing suffering firsthand and encountering life-threatening situations. On more than one occasion, Kevin has been forced to run for his life as shelling and other attacks have taken place.
Kevin worked in Bosnia, Croatia and Serbia for four years during their civil war. Southeast Asia is another targeted area for him, as he's made several trips smuggling Bibles into restricted nations there. He has photographed prison camps for pastors in the jungles, and has established short wave radio projects so tribal people can hear the Gospel. For 11 years, Kevin's work focused on sharing the Gospel with unreached people groups in Sudan, and also helping the persecuted in Sudan's neighboring nation, Eritrea.
Additionally, for the past 12 years Kevin has been working in Pakistan, establishing a school to help children get a solid education and simultaneously working amongst the peoples in the region. Kevin has testified before Congress regarding religious persecution in North Korea, China, Vietnam, Laos and Sudan in an effort to establish laws protecting human rights of their citizens. He also assisted in developing a task force on persecution, which currently reports to the President through the State Department.
Since coming to Christ in a dramatic way in January of 1989, Kevin has ministered on the streets of the United States, worked in the inner city, appeared as a guest on many television programs including The 700 Club and 100 Huntley Street, spoken on hundreds of radio programs, ministered in over 113 countries and been on the front-lines in conflicts from Central America to Africa. He frequently leads teams into the desperate nations of the world, ensuring that the help intended for the local people reaches its intended recipients. He is also networked with many other global ministries, assisting with coordination and delivery.
Kevin is frequently asked to address the U.S. Military in areas of NGO cooperation. He has served as an adjunct professor for the United States military and the Canadian Armed Forces College, as well as teaching senior international officers from ninety-one nations.
Over the past thirteen years Kevin has been developing curriculum and training materials to equip both long term and short term workers for international assistance in war zones and complex humanitarian emergencies and teaching workers about potential pitfalls of humanitarian relief operations that focus on sustainability, while not causing dependency and the harm of unintended consequences. Most recently, he has taught senior leaders through the Canadian forces College on relief aid and the exploitation of refugee populations due to policy mandates and systemic abuse by non governmental agencies.
Kevin and his wife Tammy first met when she was in first grade and he was in the second. As high school sweethearts, they were married and both of them came to Christ within four days of each other.
Kevin once said that "comfort most often confuses while calamity clarifies, that persecution often purifies and prosperity tends to pollute" and believes that obstacles are simply stepping stones for the advancement of the Gospel.