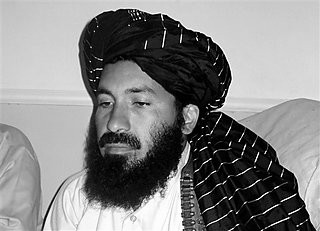 04JANUARY, 2013: An American drone strike in Pakistan has killed a top Taliban commander who sent money and fighters to battle the U.S. in Afghanistan but had a truce with the Pakistani military, officials said Thursday.
While the death of Maulvi Nazir was likely to be seen in Washington as affirmation of the necessity of the controversial U.S. drone program, it could cause more friction in already tense relations with Pakistan because Nazir did not focus on Pakistani targets.
Nazir was killed when two missiles slammed into a house in a village in south Waziristan while he was meeting with supporters and fellow commanders.  Eight other people were killed, according to five Pakistani security officials, speaking on condition of anonymity because they were not authorized to talk to the media.
A U.S. official confirmed the death of Nazir, along with an unspecified number of "trusted deputies."
Nazie and those killed were "directly involved in planning and executing cross-border attacks on coalition forces in Afghanistan, as well as providing protection for al-Qaida fihters in South Waziristan," said the official, who spoke on condition of anonymity because he was not authorized to describe casualties resulting from CIA counterterrorism actions.
Earlier, Pentagon spokesman George Little described Nazir as "someone who has a great deal of blood on his hands."
At least four people were killed in a separate drone strike Thursday inn the North Waziristan tribal region.
America's use of drones against militants in Pakistan has increased substantially under President Barack Obama, and the program killed a number of top militants in the past year.
But the drone strikes infuriate many Pakistanis who see them as a violation of their country's sovereignty.  Many Pakistanis complain that innocent civilians have also been killed, something the U.S. rejects.
A Pakistani official said while his government continues to object to the drone strikes, it does not object to removing Nazir from the battlefield, because despite his reported cooperation with the Pakistani government, he was suspected to have aided groups who attack Pakistani troops.  The official spoke on condition of anonymity because he was not authorized to speak publicly.
The official said a U.S. – Pakistani working group seeking to craft a drone policy acceptable to Pakistan has made little progress, but that intelligence cooperation with the U.S. military and CIA had been improving, warming forther after December's high-level bilateral meeting of defense and intelligence officials in Peshawar cleared the way to release a long-delayed payment of $688 million in U.S. funds to the Pakistan military.  The money is part of a regular program to reimburse some of Pakistan's financial outlays in fighting militants and patrolling the Afghan border.
follow this link for the full story:  Associated Press / ABC